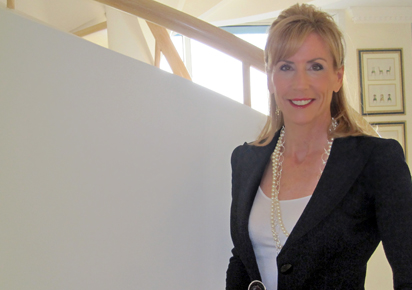 Carey
O'Donnell
President | Creative Director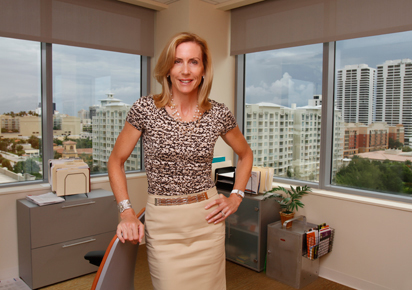 At 5'11" Carey has a natural high-altitude vision that has served the agency well by steering its dramatic creative direction and business development direction since it came out of the blocks as a PR firm in 1995. She was among the first in Florida to recognize and implement convergence of advertising, public relations and digital marketing services under one roof, embracing emerging technologies and tools to craft groundbreaking programs for the Agency's clients that have earned the firm numerous national awards. A multilingual marketing strategist, features writer, journalist, radio personality, public speaker and ad copy junkie who has lived in four countries, Carey sets the benchmarks of quality that define and distinguish our firm. And that's the long and the short of it.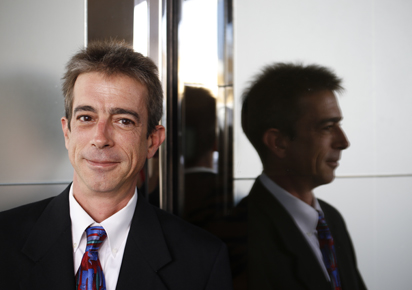 Tony
Theissen
Senior Brand Manager | Media Strategist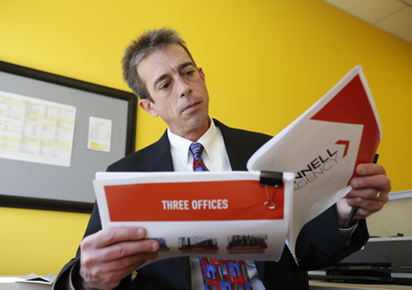 With an eye for best camera angles and an unerring nose for news, Tony embodies the anatomy of the new breed of 21st century public relations practitioners. With more than 25 years in the television news industry in Cincinnati, Columbus, Ft. Myers and West Palm Beach, Tony has unmatched expertise in crafting compelling stories for all media platforms, both traditional and digital (tradigital?), positioning the agency's clients for maximum media outreach success at local, regional, national and international levels. With his Midwestern work ethic and extensive experience around the Sunshine State, Tony is a cornerstone of the agency's future and strategic growth. Outside the office, his wife and two daughters help him with balance perspective, which we ruin every Monday with a new week-ful of work.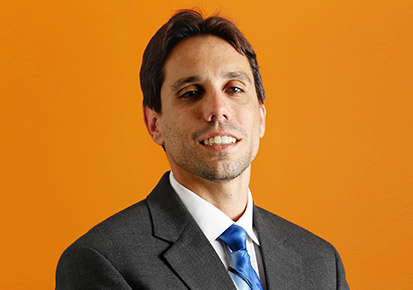 Jason
Schultz
Senior Account Manager and Media Strategist
Armed with a single glue-stick and a fistful of ambition, Jason started his career in journalism pasting up page layouts at a rural Shenandoah Valley weekly and rode the wild evolution of the news media to live tweeting on breaking news for a major Florida daily newspaper. He spent 15 years as a reporter in Virginia, California, Arkansas and Florida covering everything from crime to real estate development, government affairs and public education. The fast-changing world of information technology, the new media landscape and the resulting shifts in consumer behavior form the bedrock of Jason's expertise as a media strategist at O'Donnell. In his imaginary time off, Jason trains for marathons and triathlons or just hangs with his wife and three dogs. He knows that getting himself and our clients to the finish line is not just about speed, but rather focus, strategy, endurance, will.... and a little coffee.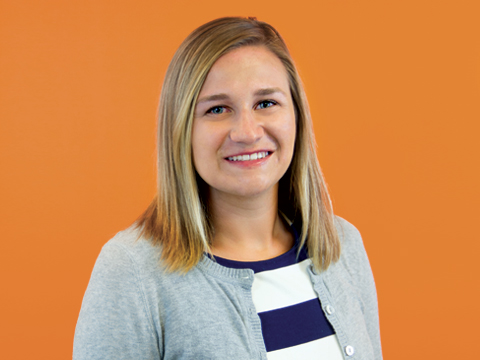 Lisa
Valentine
Account Executive
With a background in experiential marketing and events, Lisa is used to quick thinking in fast-changing situations -- a core competency for an account executive in the public relations arena. Lisa is part of the team that handles work for both CityPlace and the West Palm Beach Downtown Development Authority, allowing her two wonderful outlets for creative thinking in order to attract more attention and patronage to both destinations. She is a recent graduate of Palm Beach Atlantic University, where she was voted as the Outstanding Graduate of the Class of 2014 and earned a degree in public relations and marketing from the honors program. While in college, Lisa had plum internships at a handful of companies, working on projects for country music artists, Manchester United FC, Chevrolet, Gatorade, Pepsi, the American Cancer Society and more. When she's not out front fielding the needs of the world at our front door, you can usually find her at the beach or on an airplane. She's visited over 15 countries in the last three years, and counting! While her mission to see the world continues to unfold, she still says that there's no place like home -- the paradise that is South Florida.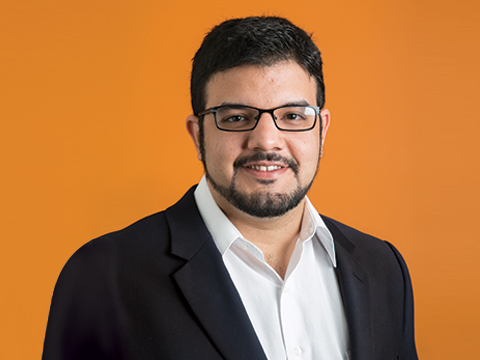 Antonio
Barciela
Creative Director, Designer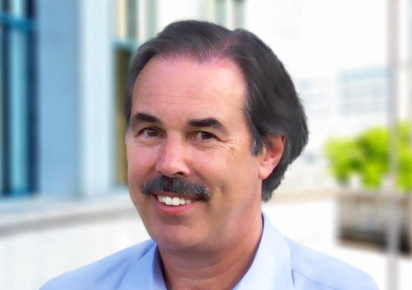 Hyde
Post
Content Editor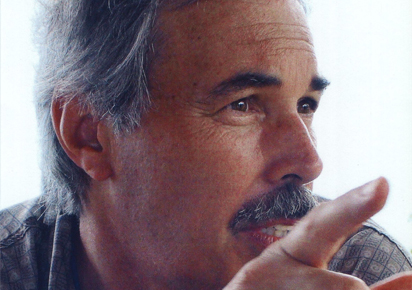 Hyde Post is a veteran journalist with special expertise in designing and executing communications strategies for businesses. Previously, he was vice president, media strategy, for News Distribution Network, a national digital video aggregation and distribution company based in Atlanta. He also served as Vice President, Internet for The Atlanta Journal-Constitution and its web portfolio, including ajc.com, and accessatlanta.com until 2009. He was one of the original developers of ajc.com in 1998. Prior to focusing full-time on the web, he worked at the AJC as a reporter, special projects editor and assistant managing editor for local news. Projects he edited and/or directed earned numerous awards, including two Pulitzer Prizes. When he's not kayacking or backpacking through the wilderness --- less dangerous than working with the O'Donnell team --- he serves as a board member for NFOIC and maintains his role as a founder of the Georgia First Amendment Foundation (a member of NFOIC).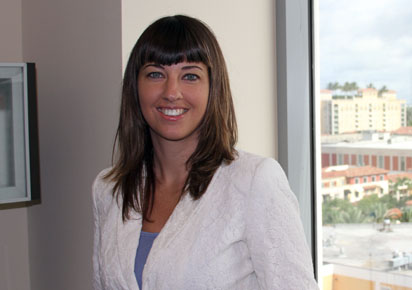 Julie
Fanning
Vice President | Health and Education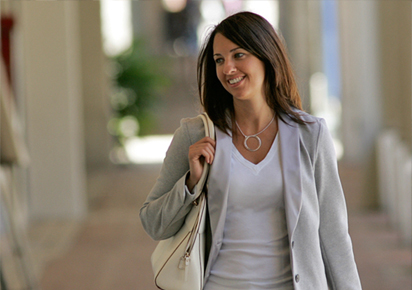 If Julie hadn't joined O'Donnell in 2005 she would likely be employed as a hostage negotiator, high-level diplomat or superhero-for-hire. Her uncanny ability to arrive at consensus and find workable solutions even among the most disparate parties in the direst situations is legendary around the office, and throughout Florida's health, nonprofit and education communities. Her skills come into play daily when developing strategic plans for a wide array of clients around the state, and managing the programs of work for Oxbridge Academy of the Palm Beaches, the Riviera Beach CRA and more. Julie is known for her critical thinking skills and finding clever ways to wring more from modest budgets, which makes her a very popular PR practitioner, indeed. These skills translate on the home front, too, where Julie is Mom to two talented children…who have a few tricks of their own up their sleeves!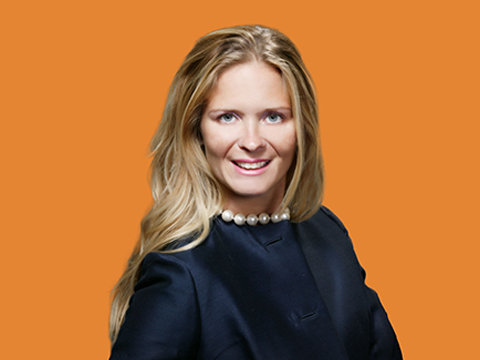 Brandy
Stephenson
Advertising Manager
There's nothing wrong with a little well-placed OCD -- it sure comes in handy with Brandy. Over the past decade spent managing large scale events and marketing programs, she has sharpened her organizational skills to a fine point and can whittle down mountainous tasks into neat little molehills. Show no fear is her mantra, and it sure works. Brandy's eye for detail, obsession for great design, critical thinking skills and a brain oddly and equally developed on both the right and left hemispheres makes her the ideal person to handle the complexities of our Advertising Manager role. She has a knack for extending client budgets through creative thinking and common sense -- often making caviar dreams come true on a tuna fish budget.
Stolen in the middle of the night from the fabulous Society of the Four Arts in Palm Beach where she rose through the ranks over eight years, Brandy is just at home here behind the scenes making magic happen as she is presenting before a large audience. She's a natural-born communicator able to easily articulate nuanced thing and rationalize big ideas (some very, very big) that go into her creative briefs or marketing plans. The energy of creative thinking is what drives her every morning -- as she drives here to work -- and then gets busy driving the rest of us forward toward our goals.
When she is not working on the next big idea you can find her baking goodies in her kitchen, lounging by a pool pretending not to work, or cheering on her New England Patriots every Sunday in football season. In our eyes, she scores touchdowns every day.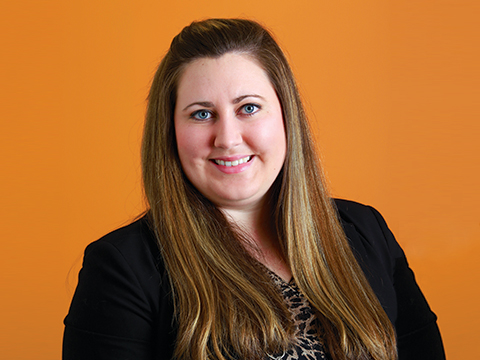 Whitney
Pettis
Director of Digital Strategy
Before you can say "Let's post that on Facebook," Whitney has uploaded the shot, added two hashtags, a photo filter, and tagged you in it. She has more that eight years of experience creating and managing social media platforms for destinations, districts and businesses. Previously, Whitney was the social media voice for The Forbes Company and then Simon Property Group, working with hundreds of national retail brands. Our social strategist was one of the early adopters of Facebook, diving right in around 2004 when the site was only available for college students. She stays closely connected to the fast-changing algorithms and user behaviors that mean so much to the success of a social media marketing program. And while she's a whiz at creating and managing the voice and content for our clients, on her own accounts you'll find photos of her two dogs, FSU Seminoles, family beach parties and ambitious attempts to cook those oh-so-delicious recipes on Pinterest. The last one sometimes throws a spanner into her stellar record of success.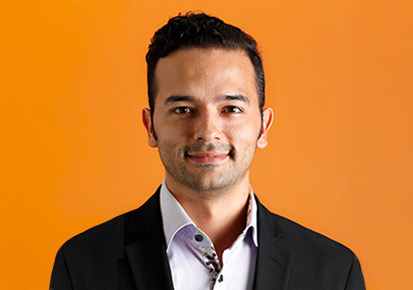 Jorge
Márquez
Art Director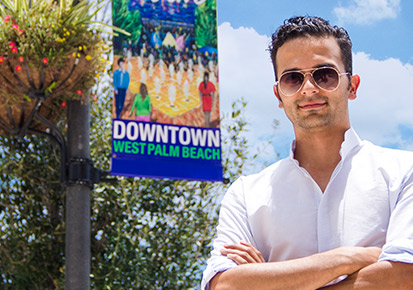 When our clients sit with Jorge to discuss a project, they're always confident that they're going to get good design. Few expect that they're in for GREAT design, and we've all grown to love the look of awe that our client presentations prompt. That's what it's like working with Jorge. Meticulously analytical, which is totally against the laws of Nature for creative types, Jorge's bold, creative design approach brings into play the full spectrum of skills that are the hallmark of great Art Directors. He devotes himself fully to each project, big or small, and the results are always astonishing. His fundamental approach is to look beyond the conventional without sacrificing purpose and functionality.
A native of Bogotá, Colombia, Jorge comes to O'Donnell from the beautiful pages of Palm Beach Illustrated and the Charity Register. He devours what's new and what's next in the world of design, and knows what software applies to what we're trying to accomplish for our clients. Florida is now home for him, where he makes the most of sunshine and the magnificent Atlantic, runs with his dog, plays soccer and explores the hidden gems in and around the Palm Beach County. Everywhere he looks he finds inspiration, which is often prompted by perspiration.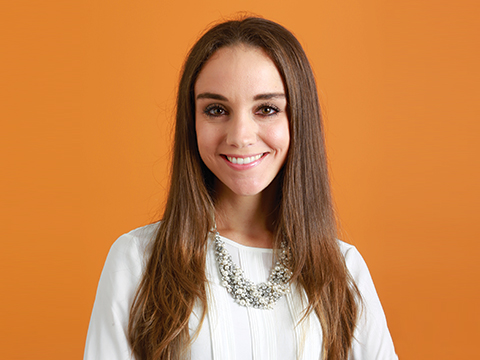 Amanda
Sueiro Rier
Graphic Designer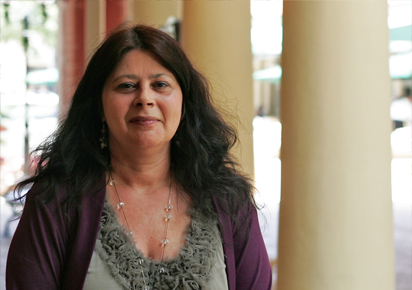 Liz
Hytner
Finance Manager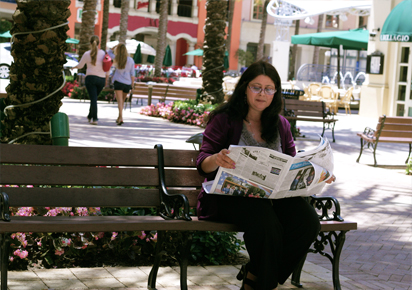 The bucks stop here – on Liz's desk. She keeps our financials neat and clean, bills paid, taxes filed and company planning plugged into reality. Every two weeks, she doles out allowances if all of our chores are done.